Thick Japanese Greeen Tea~♪
Thick Japanese Tea and candies make me feel peaceful and comfortable!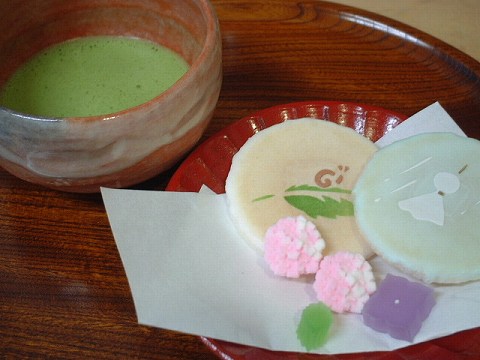 The snail on the rice cracker and dry Japanese Candies shaped like
hydrangeas express our
feelings of June, the rainy season..
That's why when I don't feel like going out, I make myself at home
and enjyoy thick Japanese tea , which is called " mattcha" in
Japanese.
☆☆☆

How to make " mattcha"

☆
☆☆
Put two scoops of powdered green tea into a teabowl.
Add hot water and stir with a tea whisk (called "Chasenn")
made from bamboo.
Then it becomes frothy.
It's important to make tea with all your heart!!!